Close the gate on playground injury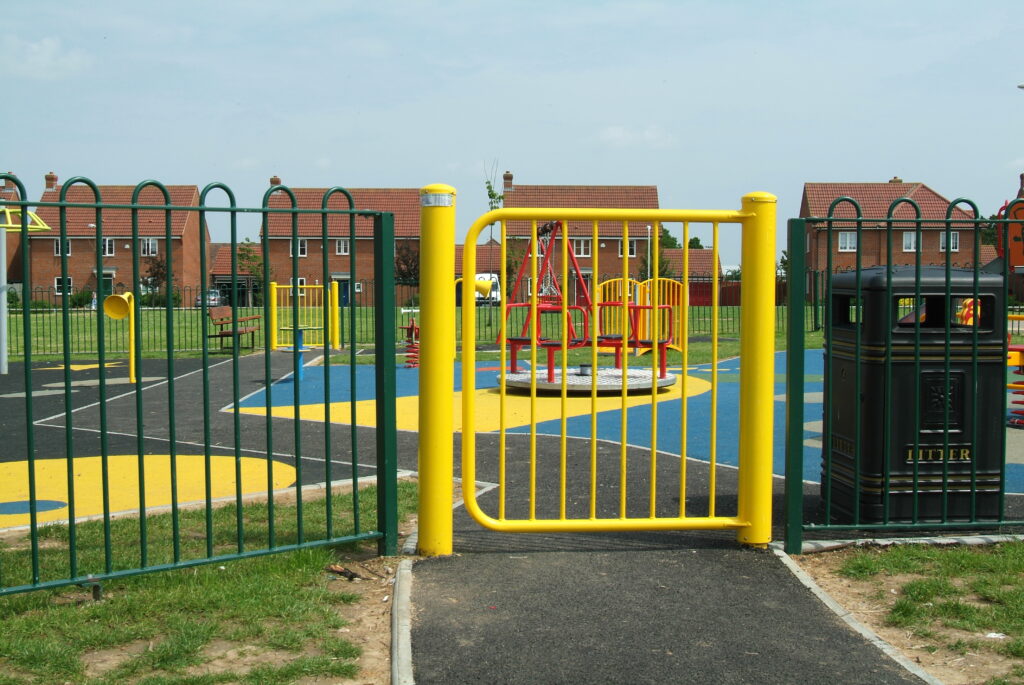 The Mono Hinge Self Closing Gate® is precision engineered to be reliable, risk-free and robust. It is one of the safest self closing gates available for the enclosure of children's playgrounds, and an increasing number of businesses and local authorities that need accessible and durable gate solutions.
With a hydraulic mechanism tested to 100,000 cycles, the gate is fully compliant with the European Standards for Playground Equipment BS EN-1176.
The gate incorporates varying closing speeds, making it virtually impossible to beat when it comes to safety.
The gate opens to 110 degrees, which means that recoil is prevented and finger traps and crush points become a thing of the past.
The gate is also wheelchair accessible and complies with DDA regulations, making it the ideal choice for long-term refurbishment and renovation schemes.
The gate is vandal resistant.
Finally, the gates are simple to install. Designed to open to the left or right, single or double, to match the needs of any environment. Mono Hinge Self Closing Gates are assembled and supplied as complete units, enabling fast and easy installation to the correct specifications without costly site works.
With a colourful, intelligently designed appearance the Mono Hinge Self Closing Gate® is one of the most aesthetically pleasing gates around. Fully galvanized by Joseph Ash Medway to protect it from corrosion for up to 60 years, the gate can also be powder coated with a choice of colours to meet any specification. For more information about the Mono Hinge Self Closing Gate® contact us today.
Fully Tested, BSEN-1176 and DDA Compliant
Hazard-free, durable design
Simple installation and maintenance
Contact us